home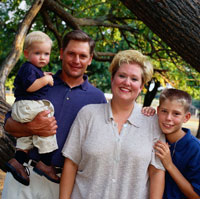 Welcome

Welcome to the Millworkers Health & Welfare Plan (Unifor) home page.



What is the Unifor?


There's a pretty good chance you have family or friends who are members of the Communications, Energy and Paperworkers Union of Canada.

Unifor is one of Canada's largest unions, representing just about every type of worker, from coast to coast to coast.

We work at pulp and paper mills, telephone companies, in the oil, gas, chemical and mining industries. We are printers, journalists, radio and TV broadcasters, graphic artists, hotel workers, computer programmers, truck drivers, nurses - you name it, Unifor members do it.

The Unifor was formed in 1992 through a merger of three smaller unions, and we've been growing steadily ever since. Today, we are 160,000 strong.

In accordance with the Collective Agreements between the Unifor (Local 470 and 777) and the Employers (JVD Mill Services Inc. and Horizon Construction Management Ltd.), a Group Insurance Plan and a Pension Plan have been arranged by the Board of Trustees and administered by D.A. Townley.

This web site is designed to provide fast and easy access to information for eligible Members of the Millworkers Health & Welfare Plan (Unifor) Fund. The site provides the ability to:



Access online versions of the Group Insurance Plan booklet
Print out all necessary Health & Welfare forms. (You must have Adobe Acrobat Reader installed on your computer, as all forms are posted in PDF format.)
View frequently asked questions (FAQs) regarding your Plans.
Find contact information to have any additional questions answered.

Click on a tab above to go directly to information on your Plan.

Note: This web site provides details of Benefit Plans, but is not a legal document. In the event of any conflict between the contents of this web site and the actual Plans and contracts or regulations, the provisions outlined in those documents apply.